– One-day conference
– April 5, 2019
– TU Delft Teaching Lab
– 09:00 – 17:00
Call for participation
We invite you for a one-day conference on "Design for Wellbeing Education".
In this conference we will share and discuss latest insights in design for wellbeing education, with a special focus on ethics. The event includes two inspiring keynote lectures, workshops on tools and methods to design for wellbeing, and practices related to ethical considerations regarding design for wellbeing. All interested stakeholders are invited to attend this conference, which will take place on April 5, 2019 in the TU Delft Teaching Lab.
Program
90:00 – 09:30   Registration
09:30 – 09:45   Opening words
09:45 – 10:15   Keynote 1
10:15 – 11:45   Workshop  1
11:45 – 12:00   Informative talk
12:00 – 13:00   Lunch
13:00 – 14:30   Pecha Kucha + Q&A
14:30 – 16:00   Workshop  2
16:00 – 16:20   Wrap up breakout sessions
16:20 – 16:50   Keynote 2
16:50 – 17:00   Closing words
Keynotes
Peter Paul Verbeek (Lecture title & Abstract will be posted soon)
Andrew James (Lecture title & Abstract will be posted soon)
Workshops
Jet Gispen (workshop title & Abstract will be posted soon)
Pieter Desmet & Marc Hassenzahl (workshop title & Abstract will be posted soon)
Pre-conference drinks
On April 4 2019, all participants who have already arrived, can come by for a faculty tour at the IDE Faculty in Delft (from 17.30 to 18.00) and/or a welcome drink in a local bar in Delft (18.30 – 20.00). Details regarding the location of the welcome drink will be shared later.
Call for contributions: Pecha Kucha
Are you involved in design for well-being education? Do you have interesting experiences to share – perhaps a case, a tool, or an insight? We invite you to the stage to give a 10 minute presentation. Interested? Send us an one minute audio and/or video-abstract to pitch your idea. We have six spots available. In case more than six people apply, the organising committee will make a selection. We're looking forward to receive your inspiring proposals!
Send your abstract to: ann.petermans@uhasselt.be
Submission deadline: February 8, 2019
Deadline of notification: March 10, 2019
Registration
The registration fee is £36 (for DRS members or students) or £45 (for non-DRS members). Registration fee includes conference attendance, a conference bag, lunch, and coffee and tea. To register, please follow registration prompts on the event page:
https://www.designresearchsociety.org/events/drs-sigwell-event-wellbeing-by-design-teaching-practices-ethical-reflections-delft-nl
Contact
For more information about the event or SIGWELL, contact Rebecca Cain, Ann Petermans, or Pieter Desmet.  R.Cain@lboro.ac.uk; ann.petermans@uhasselt.be; p.m.a.desmet@tudelft.nl
Venue
The conference venue is TU Delft Teaching lab:
Landbergstraat 19
2628 CE Delft
The Netherlands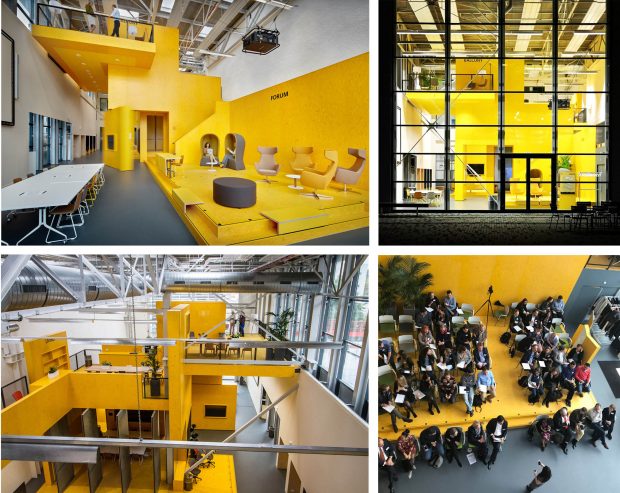 The TU Delft Teaching lab, is a state-of-the art experimentation and testing environment for design education. It functions as a laboratory for experimenting with new forms of education or tools. The Teaching lab is located next to the TU Delft Faculty of Industrial Design Education.
https://www.tudelft.nl/teachingacademy/teaching-lab/
Accommodation
The venue is walking distance (10-15 minutes) from the Delft City center. Delft has ample nice hotels and other forms of accommodations. Tips and suggestions will be posted soon. Delft is located approximately one hour (by train) from Amsterdam Airport.
SIGWELL
This conference is organised by the Wellbeing, Happiness, and Health DRS Special Interest Group (SIGWELL). The SIGWELL design community has an interest in advancing knowledge, and the development and application of design research in the broadest sense to improve the personal and societal wellbeing, happiness and health of people. SIGWELL is convened through an international board. The Chair is Ann Petermans (Hasselt University). Other board members are Rebecca Cain (Loughborough University), Pieter Desmet (Delft University), Leandro Tonetto (Unisinos), Deger Ozkaramanli (Twente University), Marc Hassenzahl (University of Siegen), Tiiu Poldma (Montréal University), Anna Pohlmeyer (Delft University) and Matthias Laschke (University of Siegen).
https://www.designresearchsociety.org/cpages/wellbeing-happiness-sig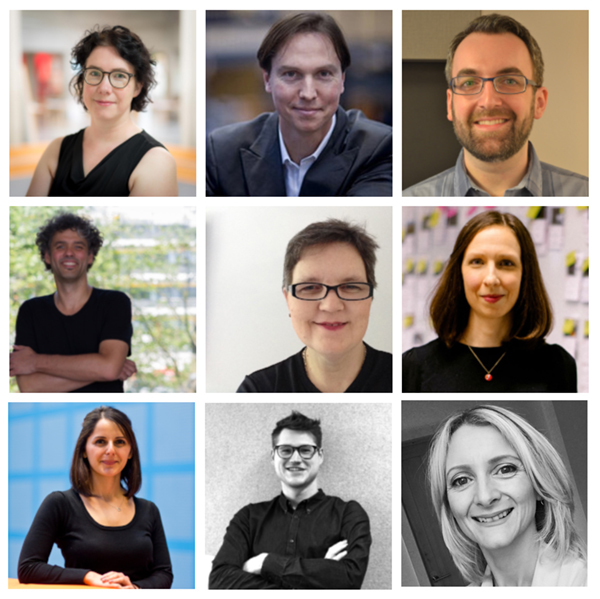 Top: Ann Petermans, Pieter Desmet, Leandro Tonetto,
Middle: Marc Hassenzahl, Tiiu Poldma, Anna Pohlmeyer
Bottom: Deger Ozkaramanli, Matthias Laschke, Rebecca Cain