PSD is a website and card-set that offer insight into knowledge and opportunities regarding positive design in business and organizational solutions. These opportunities, along with a How-To Guide, help the user explore happiness-enhancing strategies and how these applied in different contexts of a company and its product-service system.
PSD is a design approach to improve happiness with strategy. Use the tool individually, in a group or in co-creative situations to define or elaborate research questions, strategy formulations, or concept development. Available in a digital format and an offline format through a printable card-set.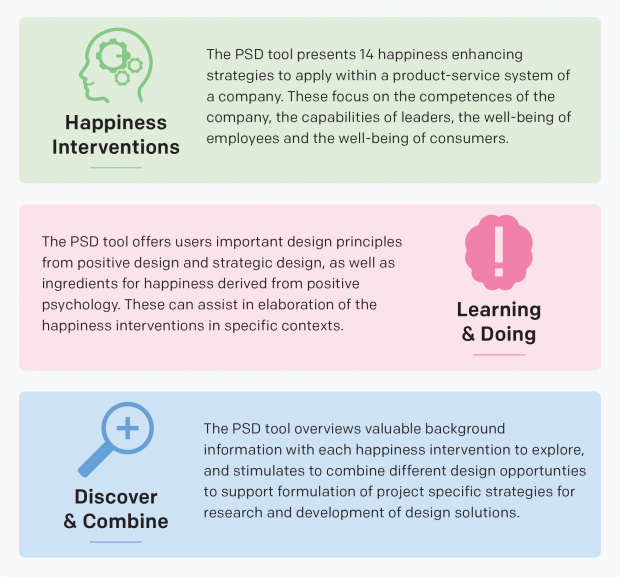 Link
www.positivestrategicdesign.com
Author
Omar van der Heijden (concept, production, interface & coding)
References
Van der Heijden, O. (2019). Master Thesis, Positive Strategic Design: The development of a design tool that facilitates positive organizational and business development, TU Delft.
Availability
PSD is available through for academic purposes as an online website (Desktop & Mobile) and as an offline, printable tool. You can download this tool here. For commercial use of the PSD tool, please contact Omar van der Heijden.
Publication Date
First version in August 2019.
Contact:
info@omarvanderheijden.com