By Shion Ito
Have you ever caught yourself looking at the wall or a fly when you were supposed to focus on a lecture or work? I bet you have. Many people with ADHD experience this on daily basis with most of the activities. Let me start from explaining what is ADHD. It is a neuro-developmental disorder which causes several problems such as lack of attention, hyperactivity and impulsivity. In general, people with ADHD tend to have difficulty concentrating on their tasks like study. Through an observation research in a classroom of an elementary school in the Netherlands, where two students with ADHD were included, it was noticed that there were some students who have difficulty concentrating on their study had to isolate themselves completely (Figure 1), which created awkwardness and disconnection with other students. This project addresses the obstacle faced in this situation not only for students with ADHD but also for other students.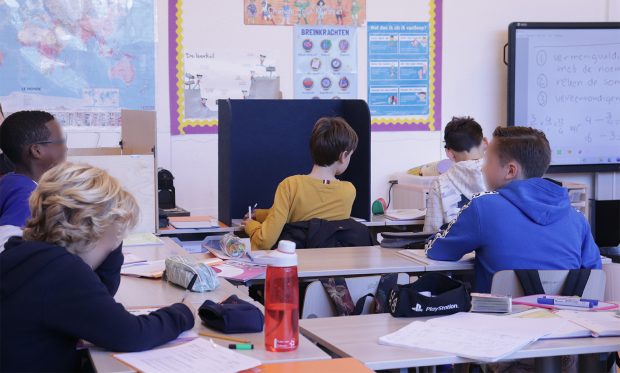 Observation research took place for one week, where students were observed in their classroom during regular class activities. During the observation, it was noticed that students were allowed to walk to other students because they were encouraged to work on assignments together. While they enjoyed this collaboration, it causes distraction for some other students. For this reason, those who are not good at concentrating, isolated themselves from other students to focus. While isolation is the best way for them to study, it might cause separation from those who do not require isolation to focus (Figure 2).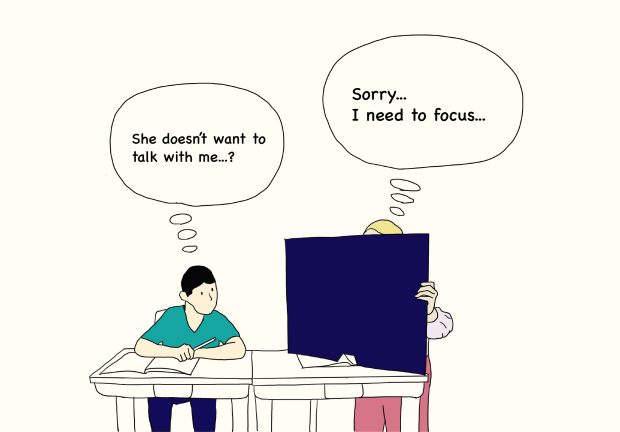 Thus, my design goal was to enable students with ADHD to concentrate during class, without feeling disconnected with other students (Figure 3).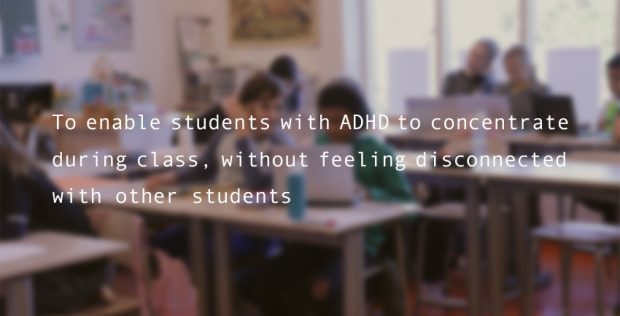 The initial prototyping phase consisted of cards with two different messages, "I want to focus" and "I want to work with you" on the opposite sides (Figure 4). The idea behind this prototype was to enable them to convey their feeling to other students. Though the prototype was popular among students, as time passed, they did not care about the message anymore. However, it was also found that they enjoyed interacting with the prototype because they found it to be playful and the cards worked as a small desk partition unknowingly.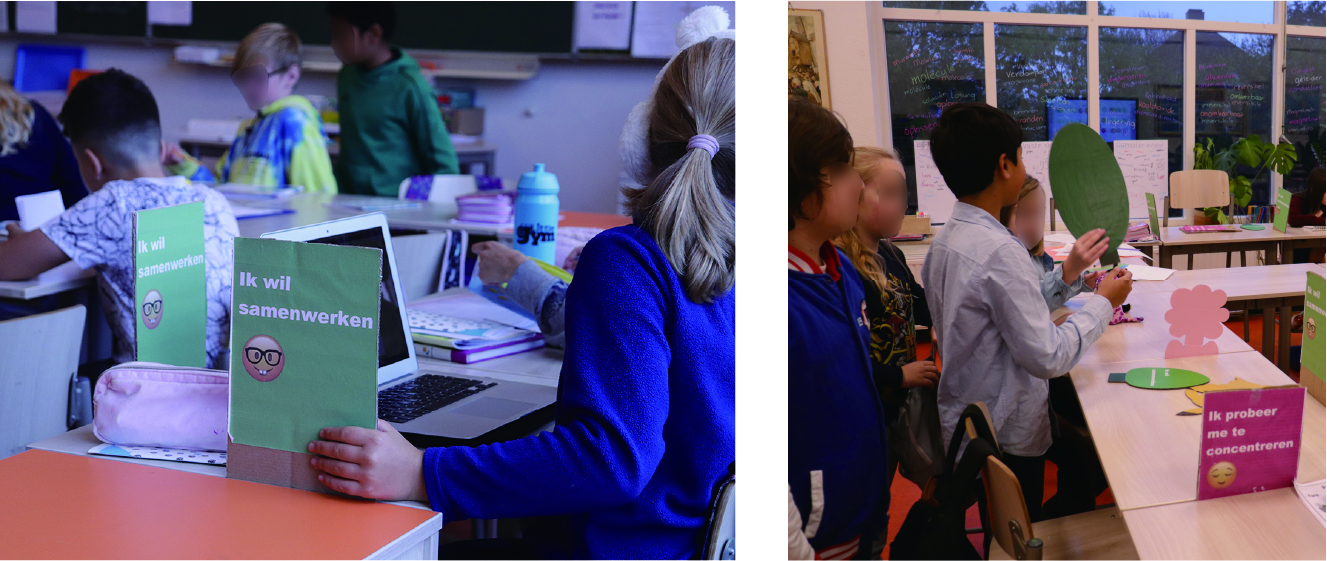 The final design is a set of desk partitions called Forest (Figure 5). With cut-out shapes of animals, trees and plants, Forest can be arranged by students creating their original scenery. And this playfulness encourages other students to join in the building of a physical bubble which limits the student's intake of environmental interference. Compared to existing desk partitions which are overwhelmingly high, Forest consists of middle and low height pieces of partitions. So, when you see a single piece of the partition, you won't get the impression that it's something that constructs the bubble, which encourages students to interact with the pieces and build their own bubble while expanding their creativity.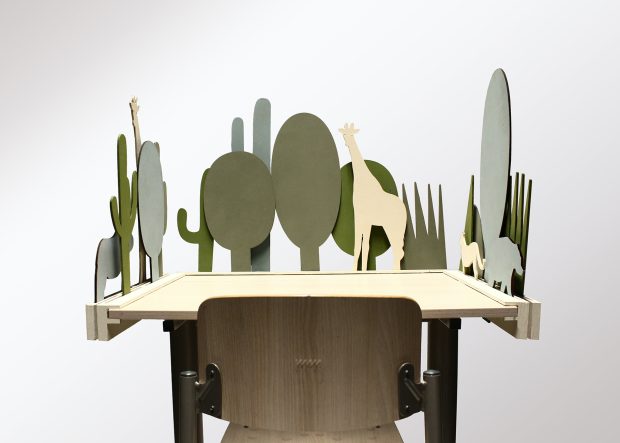 The color variation of partitions in Forest are limited to specific shades of yellow, green, and turquoise blue which creates low color toned (low contrast) scenery that will help the students focus (Figure 6).
The video below describes the concept of the final design.
In the Evaluation test that involved four neuro-typical students and one student with ADHD, all students found the final design to be useful for focusing on their assignments (Figure7). Also, it was seen that they constructed the partitions with other classmates (Figure 8).