Negative Emotion Typology

To practice positive design, we need to understand the full spectrum of emotions. With this tool, you can compare, analyze, read comics, and watch movies about 36 different negative emotions.
We developed this tool because we found that there is a lot of information available about negative emotions in scientific literature, but it is difficult to get an overview of this information. Furthermore, the existing literature is often only text-based, which makes it difficult to understand emotions on a more intuitive level.
In the negative emotion typology tool, you can compare 36 negative emotion with each other. Each emotion has a rich database that consists of in-depth information, three videos of someone experiencing that emotion, a comic, typical expressions of people with this emotion, and texts explaining the differences between this and related emotions.
visit the tool: http://emotiontypology.com
Explore the following features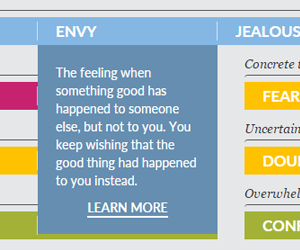 Compare
Get an overview of the 36 negative emotions on the main page. Hover over an emotion to get a quick definition and compare them.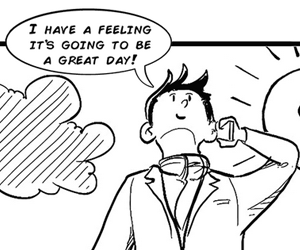 Get introduced
Want to get introduced to all emotions in a fun way? Read the comic of Murphy's bad day and see how he experiences each one of them.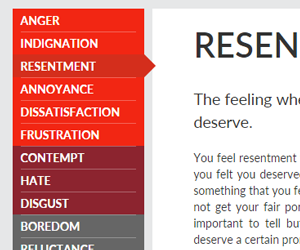 Learn
Get an in-depth understanding of each emotion by clicking on its definition on the main page, or by switching to list-view.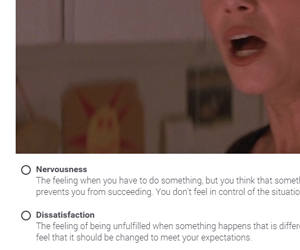 Test yourself
Want to see how good your emotion knowledge already is? Do the movie quiz and identify the right emotions in five movies clips.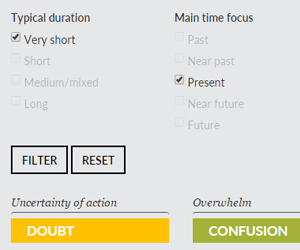 Analyse
Use the filter on the main page to select and analyse emotions based on factors like duration, arousal, and action tendency.